Trailblazing MMA Fighter Ramona Pascual On Overcoming Adversity And Inspiring Young Women In Martial Arts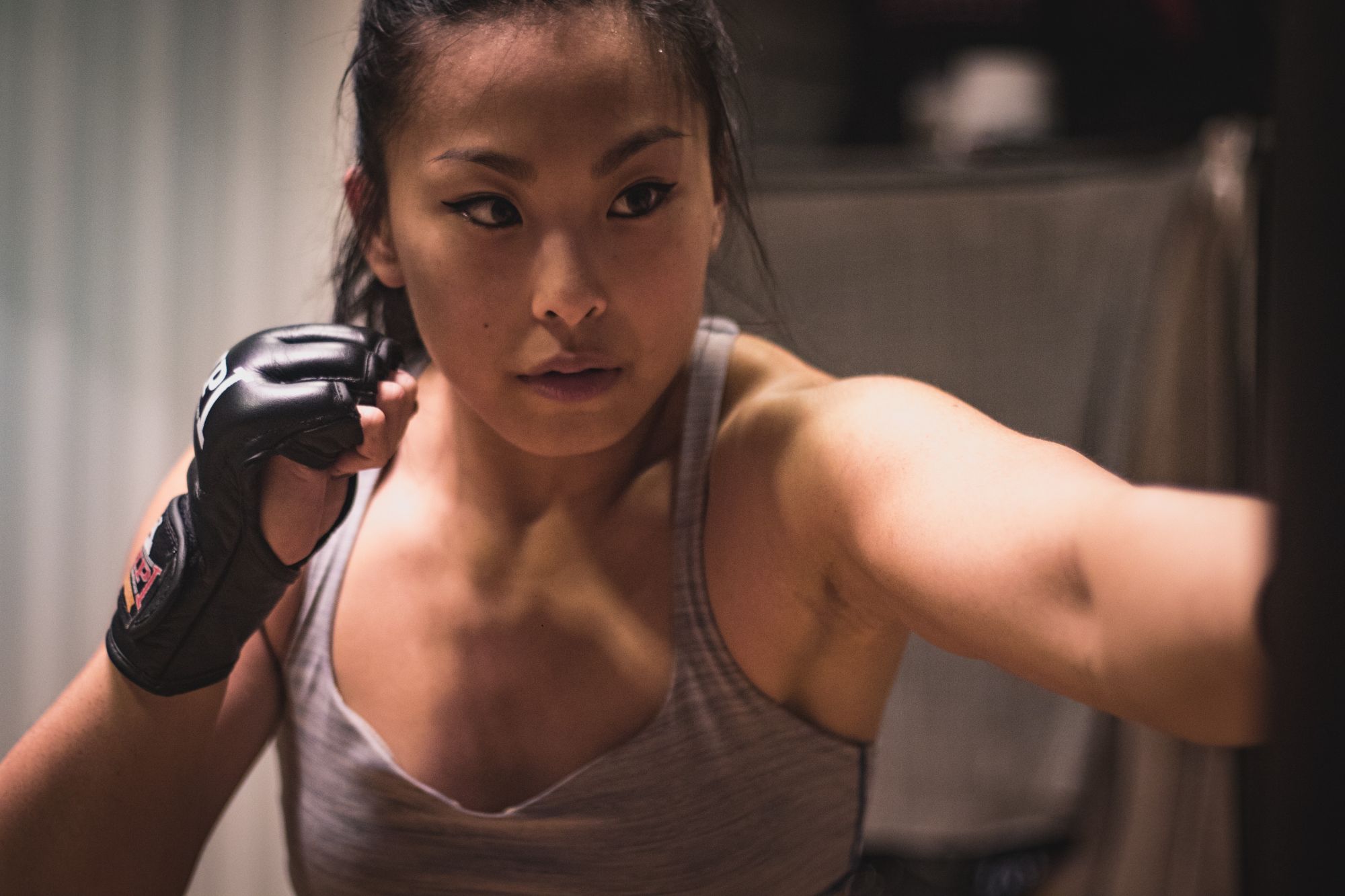 By Samantha Mei Topp
August 31, 2020
MMA fighter Ramona Pascual discusses bouncing back from injury, facing up to her fear of public speaking and inspiring young women in martial arts
In the What Matters To Me series, a Generation T honouree describes what they do, why they do it, and why it matters

Just 26 seconds. That is how long it took mixed martial arts (MMA) fighter Ramona Pascual to defeat her Russian competitor, Yulia Kutsenko, last year. It was Pascual's comeback fight after an injury forced her to stop fighting for two years. With 10 years of experience fighting professionally, Pascual is no stranger to knocks and scrapes, but tearing a ligament in her knee brought a mix of emotional and physical pain that forced her to reassess her identity.
Pascual never could have dreamed she would be the first female fighter in Hong Kong to make a career out of MMA. She studied finance at university and joined a small financial services company after graduating. However, office work left her feeling unfulfilled. "It didn't make me excited to get out of bed and go to work and really put in the hours," she says. Aged 27, Pascual decided it was time to throw away the safety net of her nine-to-five job and dive into martial arts full time. "I realised I was almost 30 and I thought, it's now or never because eventually it'll be too late. I had to fight a lot of my own self-doubt, society, my parents and culture, and when I started, I almost had to sneak around and hide it," she says.
In her own words, she explains what it has taken to get to where she is now.
Who wants their daughter to have a job where she goes into a cage and fights somebody as a career? No parent wants that and that's completely understandable. My parents were against [MMA] to begin with, but now I've achieved enough that they know I'm going to keep going regardless of what they think. Though they often still say, "What are you going to do when are you done with this?"
See also: 5 Artists You Need To Know In Singapore
A turning point for my parents was when I did my Ted Talk: they saw that I was really doing something with [martial arts]. It was also one of the proudest moments of my career, and not because it had anything to do with winning. In fact, I spoke about losing because there's nothing that forces you to grow more than failure. It makes your weaknesses obvious so you can make strategies to address those weaknesses. My greatest fear is public speaking, so if it wasn't for my MMA career, I wouldn't have been able to go up on stage to speak to that many people. But I wanted to become that person and that's why I did it.