How Singapore's Appetite For Alternative Protein Is Growing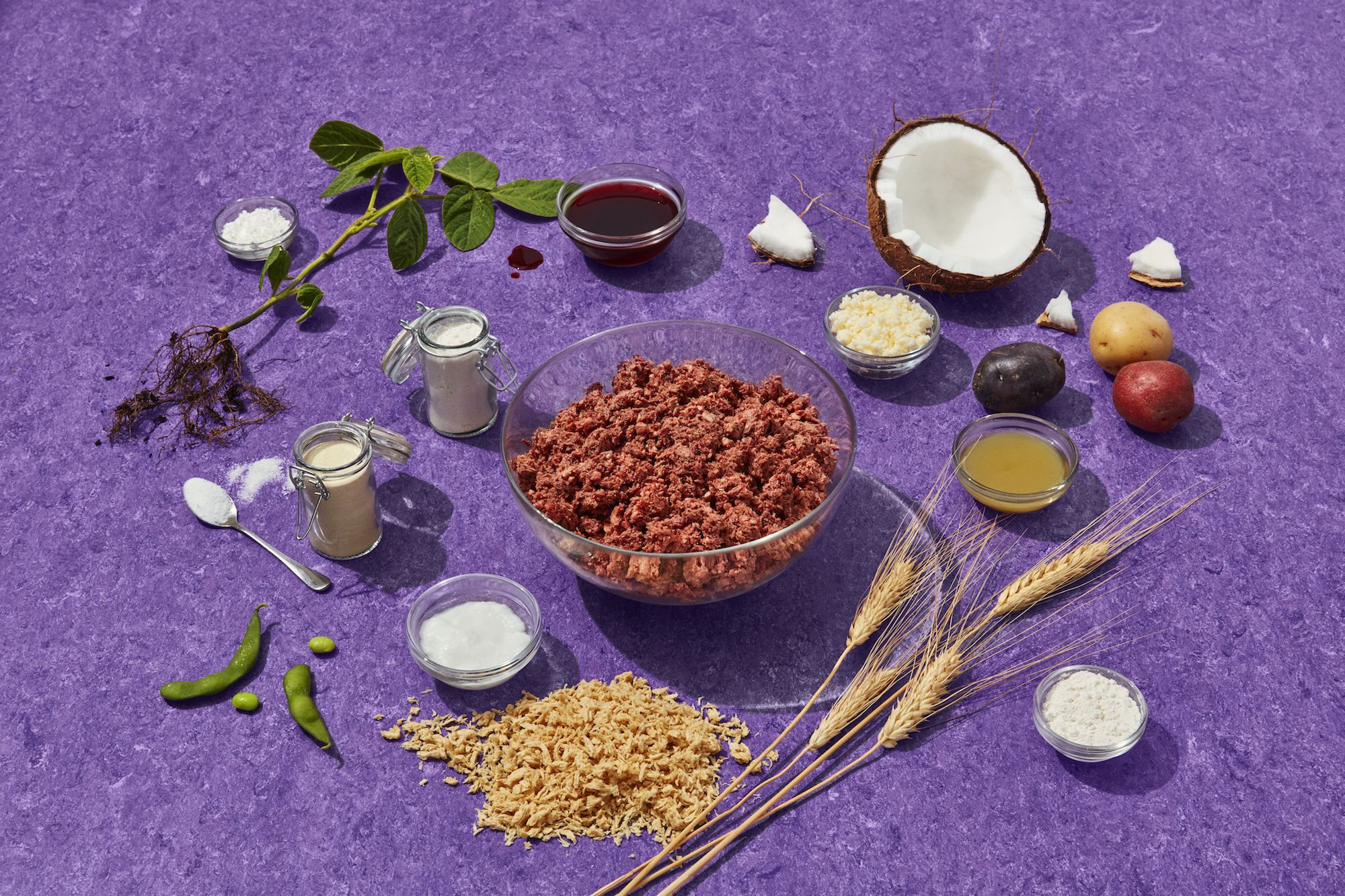 By Chong Seow Wei
July 23, 2021
In Partnership With
What is driving the growth of the alternative protein market in Singapore? Three industry players weigh in on the topic
Talking Points is a semi-regular series where we highlight some of the key topics discussed at a Generation T keynote, fireside chat or panel discussion.
In 2019, the average Singaporean was said to have consumed around four kilograms of beef. And they were consuming even more chicken and pork than that.
At the same time, consumers were becoming more aware of the unethical and unsustainable nature of producing and eating meat. Younger generations are also becoming more health conscious and, as a result, turning to a more plant-based diet to reach their health goals.
This has contributed to the rising interest in alternative proteins, which in 2019 reportedly had a global market value of about US$2.2 billion. In Singapore, the retail sales of "free-from-meat" frozen meat substitutes grew by 26.7 percent between 2019 and 2020, as compared to traditional meat's 7.4 percent growth, according to Euromonitor International.
So how has the Covid-19 outbreak sped up the growth of Singapore's appetite for alternative proteins? And what are businesses, investors and national agencies doing to support this? Three alternative protein experts answered these questions and more during a virtual discussion organised by Gen.T, Tatler Singapore and HSBC Jade on July 14.
The event's speakers were Bernice Tay, director of food manufacturing at Enterprise Singapore; Justin Chou, executive director of Growthwell Foods and CEO of Glife Technologies; and Christian Cadeo, managing partner of Asia at Big Idea Ventures.
Frances Chen, head of corporate sustainability at HSBC Singapore, also joined to share about HSBC's climate ambitions. She highlighted the bank's three-part plan to accelerate the world's transition to a net-zero economy, which includes becoming a net-zero bank, guiding its clients to focus on more sustainable investments, and supporting new climate innovations and solutions.
Here are some of the highlights from the session.
See also: Eat Just's Josh Tetrick On How "Lab-Grown" Meat Could Prevent The Next Pandemic
Singapore's heavy reliance on imported food makes it vulnerable to changes in the food industry, but also highly receptive to new innovations
"Given the fact that Singapore imports 90 percent of its food, there was no way it would not be affected by how rapidly the global food industry is evolving," said Tay. "Covid also really showed how vulnerable we are as a nation with regards to food security, so I think it's opportune to scale up and help our local [agritech] startups to boost their production. This is one of the three pillars of our food security agenda, and alternative proteins happen to fit nicely into this agenda."
Capital is flowing into Singapore
"We've made 44 investments in the last two years," said Cadeo of the deals signed by Big Idea Ventures, an alternative protein venture capital firm that has presence in New York, Paris, Singapore and China. "Of the 44, a tenth of them have come from Singapore. If I had to take a random guess to say how much of global investments in alternative protein is coming from Singapore, I'd say around 5 percent. But that number will grow and accelerate even faster. I'd say that Singapore is the leader in [this sector] in Asia and possibly, in relation to some Western countries as well."
Investors are assessing startups based on the flavour and composition of their products
"Does the product actually taste good?" said Cadeo, on the metrics investors use to assess alternative protein startups. "We look at the nutritional aspect of a product, its texture and composition, and how processed it is. I can tell you that I've tasted many phenomenal products, but also a lot of crappy stuff as well. The really amazing thing about this sector is that you have these qualifying factors right off the bat."
Technology and innovation will help to bring down the cost of alternative proteins to rival that of meat
"Matching the price of meat is extremely difficult to do because that industry has economies of scale," said Chou, whose company Growthwell Foods is in the plant-based food innovation space. "That's why Growthwell has automated a lot of our processes to drive our cost down. One of our latest production plants is going to be nearly fully automated, from processing to packing, which would reduce the amount of labour required. We're also not relying on a third-party contract manufacturer. We're taking control of the different stages within the value chain and moving closer towards creating our own raw materials."
---
Watch more virtual discussions here. Read more on HSBC's climate strategy or HSBC Jade.