The Hidden Dangers Of A Cashless Society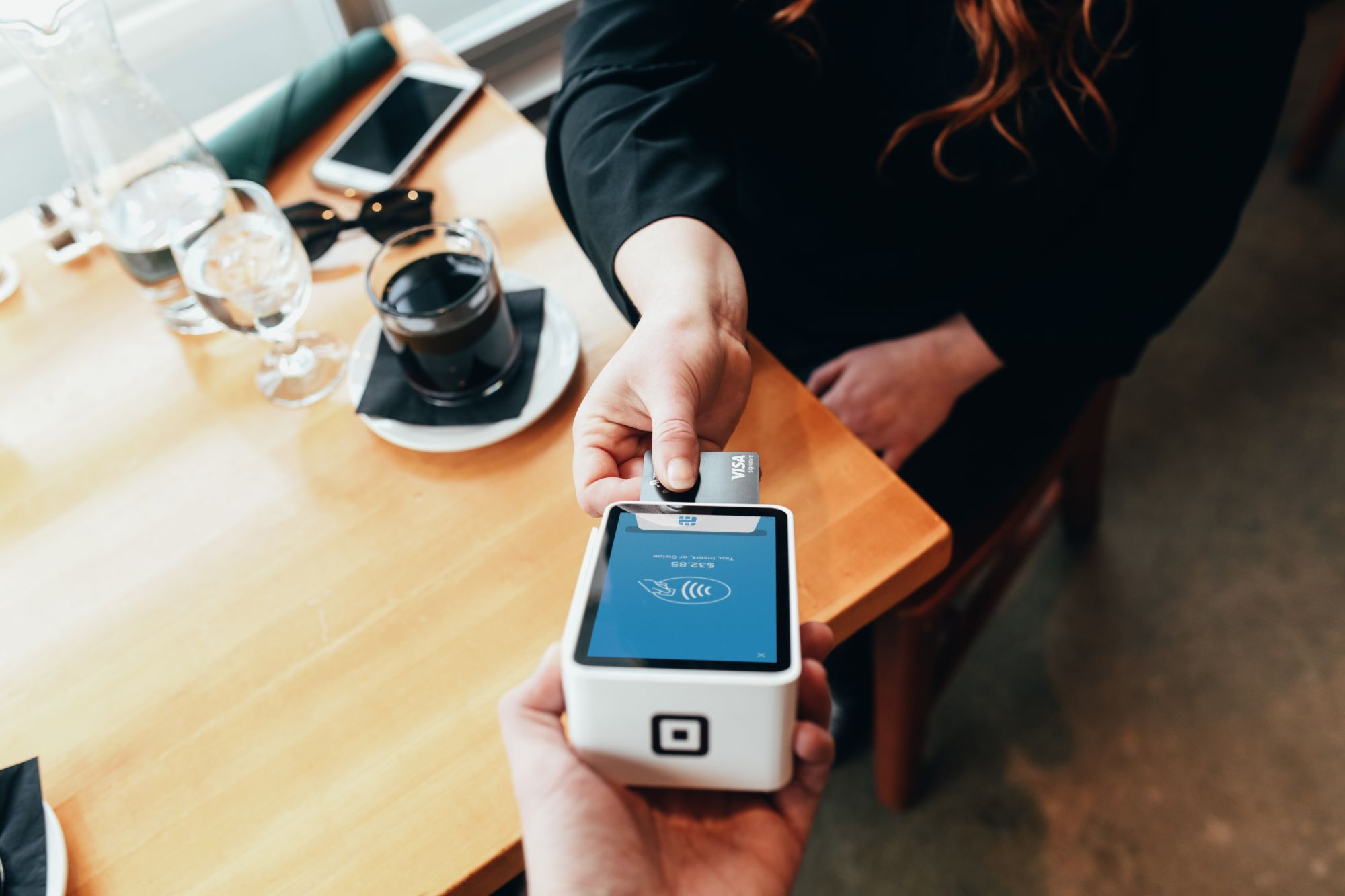 By Melissa Twigg
June 05, 2019
It's quick, convenient and thoroughly modern—but what are the implications of living in a society without cash?
Fumbling in your wallet for the right change could soon seem as antiquated as smoking on a plane, using a fax machine or renting a VHS video. With over half the world on smartphones, it's no wonder consumers are abandoning banknotes for mobile wallets.
Nowhere is this more evident than in Asia, home to eight of the ten fastest-growing global markets in mobile payments. While China is leading the way in cashless payments, e-wallets are a global phenomenon that's set to change the way we live and work. We're trusting our phones with our money, using selfies to log into our bank accounts, and last year in Sweden, an estimated 4,000 people even went as far as to insert microchips under their skin to have a singular way of accessing their homes, offices, gyms, and even train ticket payment.
But the more we leave our wallets at home, it's increasingly important to consider the cost of living in a cashless society.
The benefits are real. Consumers can make fast payments at anytime from anywhere, governments and regulators can track and eradicate cash-driven criminal activity, and small businesses to compete against larger operators. And NFC—near field communication, the technology that allows for contactless payment—makes it more difficult for hackers to steal valuable information. And in Southeast Asia, where 73 percent of the population does not hold a bank account, opportunities for financial inclusion are endless.
However, much like any great leap forward, there are issues to be wary of. "I actually don't think it's a topic that can be classified as either good or bad," says Steven Kim, the founder of Qraved, an Indonesian restaurant platform. "I think it's just a natural change in what we exchange for value. Whether that should be achieved with credit/debit cards or mobile payment apps just depends on the history of development of a country. In a data standpoint, cashless equals organised data, which means both benefits and risks in the name of privacy."
As Kim points out, the question of security is an important one. It is worth asking yourself what is happening with the data trail you leave every time you open your digital wallet. Troves of information about our purchasing preferences and personal identity are being collected by companies, and there are valid concerns about what's happening to it.
"We're moving to a data-driven financial system," says Tom Nicholls, a financial analyst who divides his time between London and Hong Kong. "Seventy percent of people don't realise that free apps use their data to make money—and banks and other financial companies benefit from informational power over customers."
There are two kinds of economic surveillance to take note of. One is surveillance by companies, the other is by the state. "It's the companies that want to get data on you," says Nicholls. "But they form the pool of data that then a state would be able to access." It may sound very Black Mirror, but it's already happening in China, where mass financial data from Alipay is helping to craft the country's social-credit system, which will reward and punish citizens based on economic behaviour.
"I'm wary of this new phenomenon," says Stephanie Lee Sy, the CEO and founder of AI company Thinking Machines. "A totally cashless society is a society under total surveillance. It is also a society where your participation in the economy is limited by approval for a bank account or a cell phone plan. I'm in favour of the added convenience of digital payment channels but not to the point of a totally cashless society. Like many other pieces of tech, what's healthy in small doses turns destructive without a check."
To tackle the issue, a British non-profit called TAP is working to find a fool-proof way for people to give to the homeless in London without actually handing them cash—a practice that, TAP believes, fuels organised crime. Thirty digital payments points are about to be rolled out in windows across central London under a City Hall scheme. The money raised through small donations of £2 or £3 will then be redistributed among a coalition of 18 charities.
As with nearly all major advances in our society, the global shift towards living a cashless existence comes with positive and negative elements. And even if the thought of sharing your financial data with brands leaves you indifferent, pause next time you pay for a tip-free dinner with your phone, or glide by someone living rough, simply because having spare change feels like a distant memory.