Why Psychedelics May Be the Next Big Thing in Health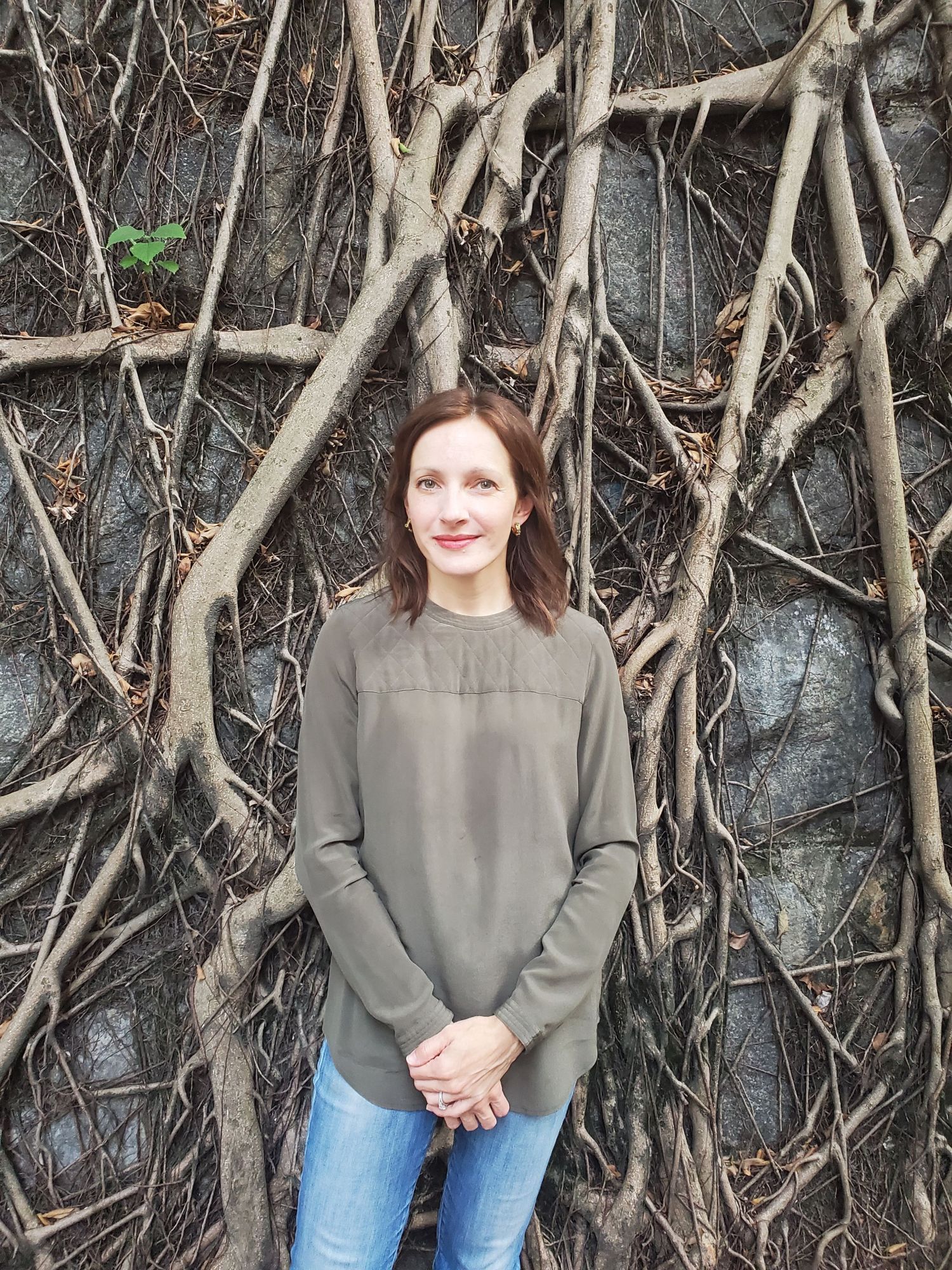 By Kate Appleton
May 11, 2021
Plant medicine retreats promise to elevate your consciousness and optimise performance, while biotech firms are exploring psychedelics for mental health therapy. Here's what you need to know
Jonathan de Potter was working long hours in consulting in Hong Kong, chasing big deals and managing a team of 120. He says he was also quick to get frustrated, impatient, even angry. He wondered why and what might be missing in his life.
In search of answers, de Potter attended a plant medicine retreat in Peru about five years ago and tried ayahuasca, a hallucinogenic brew of vines and shrubs traditionally used in the Amazon. It set him on a transformational personal journey—and a new career path.
In March 2020, de Potter launched Behold Retreats, his own luxury plant medicine company and a "life accelerator" catering to leaders, executives and entrepreneurs. Retreats take place in countries where it's legal to consume ayahuasca or psilocybin, the active ingredient in magic mushrooms, and an individual executive programme is available on a case-by-case basis.
"It's actually a supply problem: there are so few people on this planet that can do this work at a high enough level that we would feel comfortable," says de Potter on facilitating private plant medicine treatments.
The next small-group event kicks off May 29 at Costa Rica's Cocoterra Permaculture farm, where ethnobotanist Jonathon Miller Weisberger grows and brews his own ayahuasca. His team, including a 102-year-old maestro, leads ceremonies, along with art therapy sessions, daily yoga, medicinal flower baths and jungle walks.
Behold Retreats is riding a wave of interest in psychedelics that's sweeping Silicon Valley types, the medical community and venture capital firms. The substances have come a long way from the 1960s counterculture movements and the hippie backpacker scene. Pop culture has helped reduce the stigma—with psychedelics popping up on Billions, The Goop Lab and documentary Have a Good Trip—as has interest in anything natural and plant based.
When asked what he would say to a plant medicine sceptic, de Potter grins: "I haven't spoken with one," he replies. "What I do hear a lot of is 'I've tried everything,' and then what I'm very happy to tell those people is, wait until you try this."
The Science Behind Psychedelics
A type of mind-altering drug, psychedelics activate the serotonin 2A receptor, which leads the brain to become more interconnected and unconstrained, bringing on changes in perception and emotion. Ayahuasca and psilocybin also boost neuroplasticity, which helps the brain to form lasting new connections after the experience.
"Psychedelics elicit a state of consciousness in which one is more free from the usual constraints of certainties in life," says Manesh Girn, a neurology PhD candidate at McGill University and YouTube's Psychedelic Scientist. "They have the potential to accelerate therapy and self-development by opening us up to aspects of ourselves and our personal history that we are unaware of."
Behold Retreats touts seven years of growth in seven weeks, and such efficiency may be one reason for the appeal to busy entrepreneurial types. Another is the creativity that psychedelics can unleash.
"If used correctly, they can help enable a nimbleness of the mind that fights against the tendency to get ingrained into patterns and ways of thinking," says Girn. "They can also help leaders lead more harmonious and integrated lives, fighting off burnout and leading to improved mental health."
See also: How To Protect Your Creativity And Passion From Burnout
How To Set Yourself Up for Psychedelic Success
Psychedelics are a neutral substance that amplify what is within you and around you, meaning that your mental state and support system can make the difference between a profound trip and a traumatic one.
Hannes Simon Kettner, a research assistant at Imperial College London, just completed a study that shows for the first time that consuming psychedelics specifically in a group setting can lead to increases in wellbeing and social connectedness and reduced anxiety and depression.
Of the 886 study participants, surprisingly, 40 percent were self-described first-time users, with an average age of 44. Kettner partially credited Michael Pollan's 2018 bestseller How to Change Your Mind for expanding the demographics of the psychedelically curious.
De Potter has also found that the community element can be a positive, especially if everyone comes with the right intentions and level of engagement. As part of the Behold Retreats programme, clients are expected to do mental, emotional and spiritual prep. This includes setting deep and meaningful intentions for your future self and learning to release your lower-level emotions, such as shame and guilt, with a coach to guide you.
After the psychedelic retreat ceremonies, during which participants often relive bad childhood memories, de Potter urges reflection and integration work, cautioning clients not to immediately pick up the phone to relatives or make a life change.
This type of client guidance helps Behold Retreats stand out in an increasingly crowded space. As de Potter points out, online marketplace Retreat Guru has roughly 250 ayahuasca retreats listed, virtually all with five-star reviews; the industry is an unregulated Wild West.
"People can go and have these transcendent experiences and think, wow, I'm enlightened," says de Potter as a way of explaining the glut in good reviews. "And then they can land right back where they were. I always tell people, forget about the retreat, that's not what you're looking for. What you're looking for is sustained improvements to the quality of everyday life and everyday consciousness."
See also: 7 Health And Wellness Podcasts For 2021
What's Next for Psychedelics?
As a growing body of research affirms the potential of psychedelics to relieve emotional suffering and alleviate depression or anxiety, biotech firms and investors are looking to cash in, prompting what's been dubbed a 'shroom boom. In April 2021, MindMed became the second psychedelic company to go public on a major US exchange, with more than a billion dollar market cap.
There is even research underway to create non-hallucinogenic psychedelics that would be easier for patients to self-administer.
Marik Hazan, founder of Tabula Rasa Ventures, which invests in psychedelics, believes a middle road is the way forward—between the very clinical, sanitised biotech model and the spiritual, tradition-based retreat in the jungle model. He cites the example of Field Trip, which promises to "treat the whole you" and has clinics with moss-covered walls that resemble luxury eco-spas.
"I think we're going to start seeing more of those intersections and biotech companies taking more of a friendly, natural, organic approach to how they structure these therapies and the environments around them, because we know how much set and setting play into the efficacy of the treatments," says Hazan.
De Potter also believes in finding an intersection between the scientific and the spiritual. He has been in talks with psychedelic scientists and is keen to raise education and awareness about plant medicine across Asia, where there are still taboos around mental health and psychedelics are illegal. (He acknowledged that underground ayahuasca circles are meeting in places like Hong Kong, Bali and his current base of Ko Pha Ngan, Thailand.)
"We've been speaking to a couple of governments in the region that are potentially interested in becoming the first legal location," says de Potter. "What I'd love to do is not take a medicalised model, not take an unregulated model, but to find some interesting balance in the middle."
Part of de Potter's problem with the medical model is that it tends to focus on psychedelics as a treatment purely for those with mental health problems. He disagrees with the implication that if you're above a certain bar, you're not mentally ill and you can just carry on with life.
"We all have a level of consciousness and we can all elevate our consciousness further, and there's no end to that," reflects de Potter. "I say to our team all the time what matters is the client transformations. It's beautiful, you know, what a gift to be able to give people themselves back."
---
Read more Big Concepts content from Gen.T.