Step Into The Fold With Samsung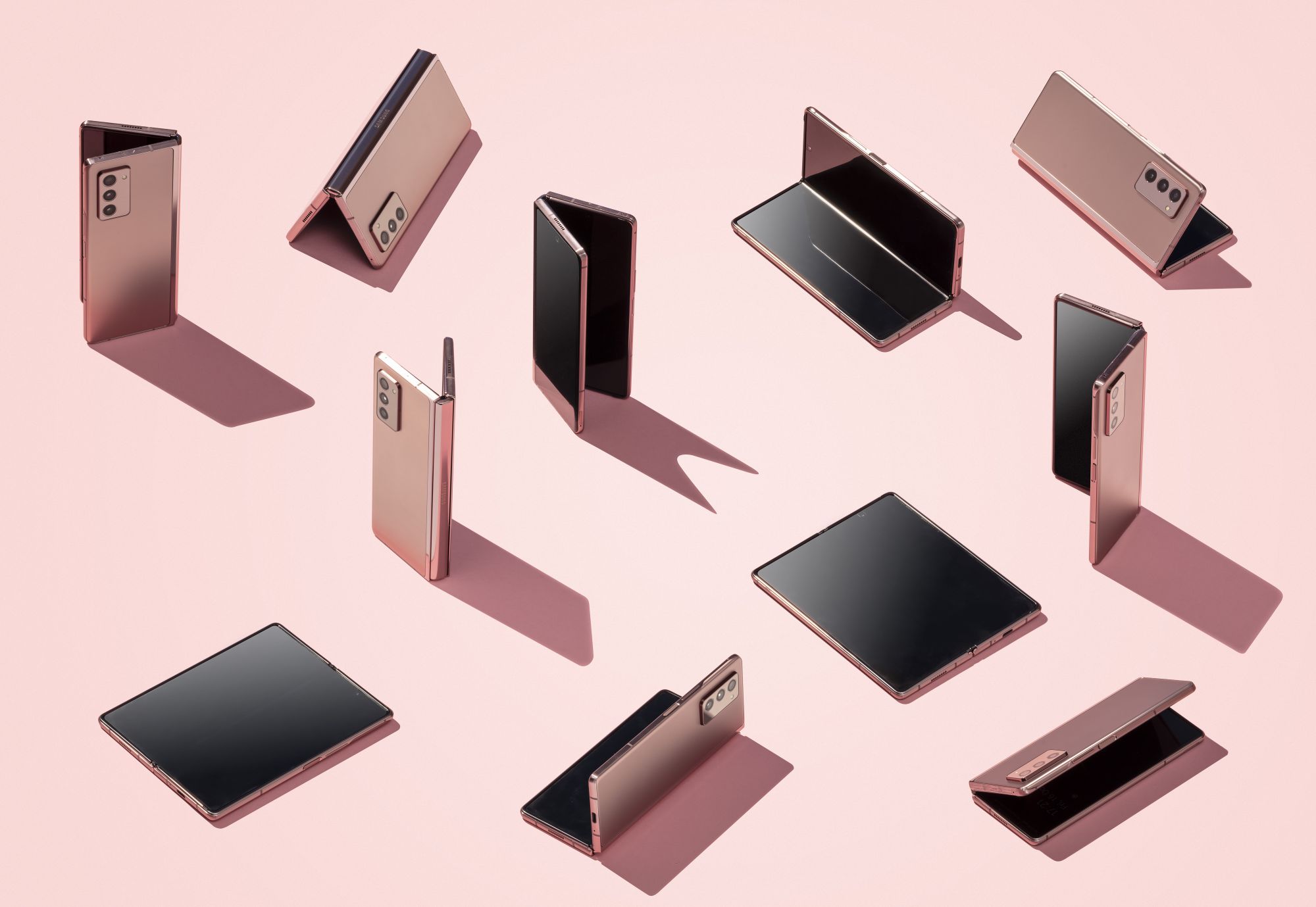 In Partnership With
The Galaxy Z Fold2 5G leads the way in broadening your smartphone experience
The advent of foldable phones puts a premium not just on state-of-the-art technology, but on space. Whether it's a smartphone that can fold neatly enough to fit into your pocket, or one that folds open to provide you with ample room, space is luxury desired by those who want to accomplish more. And in the field of foldable smartphones, Samsung's Galaxy Z Fold2 5G is prime real estate. Think of it as a spacious penthouse with several bedrooms, a kitchen, a study and a game room, complete with a stunning view. The Galaxy Z Fold2 5G is gorgeous to look at, and has enough room for you to properly work, play, and everything in between.
Taking off from its predecessor, the Galaxy Z Fold2 5G integrates consumer feedback from its previous iteration—something that Samsung does really well—and delivers on a sleek and elegant foldable smartphone. It now has a larger Cover Screen and a tidier Main Screen, and makes use of Samsung's Ultra Thin Glass, giving it a more refined look. With Samsung's updated Sweeper Technology, the phone's hinges are now further protected from unwanted particles.
Where the Galaxy Z Fold2 5G truly shines, however, is in its new design and capabilities. This new generation smartphone greets you with a generous 6.2-inch Cover Screen, and delights you with its unfolded 7.6-inch Main Screen. Its Hideaway Hinge makes use of cutting-edge fiber composition that makes folding and unfolding a pleasure in itself, allowing the phone to stand on its own, like a small laptop, or open up into a tablet. The Main Screen can open up to three apps together—which you can lay out depending on your preference—complete with drag and drop capabilities. With a 120Hz dynamic refresh rate, images are clearer and motions are smoother.
With the Galaxy Z Fold2 5G Flex Mode, you can enjoy video on your Main Screen, which you can conveniently transfer to your Cover Screen. Need to check the mail and the read news to supplement your meeting? Simply open two additional windows in the Main Screen. You can even take a screenshot of the day's headline or take a photo using one of the three rear cameras (for wide, ultra wide, and tele) and send it to your video call with the flick of a finger. It's a multitasker's dream come true, a playground where you can simultaneously send messages, interact on social media, shop, and watch the latest streaming show—all at great speeds thanks to its 5G compatibility.
Exploring the Galaxy Z Fold2 5G thoroughly, you'll come to find that it doesn't only deliver on space. Sure, it's an amazing penthouse but one that's tech-infused, complete with all the modern accoutrements you'd come to expect with a luxury item. In fact, it even has a concierge service: users have access to the Z Premier Service, where consultants and experts can assist with transferring data from your old smartphones and help you unlock the full potential of the phone. This is on top of one-year Samsung Care+ Protection.
By bringing out the best in both form and function, the Samsung Galaxy Z Fold2 5G is the pinnacle of mobile innovation. More than just a companion and a tool for the user, it speaks volumes about the people who use it—those who value craftsmanship, innovation and creativity, and who wish to stay one step ahead of technology as it takes us into new territories. No wonder the limited Thom Browne Edition sold out in Hong Kong in less than a month.
---
Learn more about the Galaxy Z Fold2 5G.