5 Things You Need To Know About Grab's Acquisition Of Uber
By Lee Williamson
March 27, 2018
In a much-anticipated move, ride-sharing platform
Grab
announced it's acquiring rival firm Uber's Southeast Asian operations.
The deal positions the Singapore-based tech firm as the undisputed market leader in the region, and is a landmark moment for Generation T listers
Anthony Tan
and
Hooi Ling Tan
, who co-founded the company just over five years ago.
Here are five things you need to know about the merger.
1/5 It's been a long time coming
In July 2017, Grab completed an eighth round of fundraising, generating an estimated US$2.5 billion. The investment put Grab's valuation at US$6 billion, making it Southeast Asia's most valuable startup in the process.
The investment round was led by Chinese peer Didi Chuxing and Japanese conglomerate SoftBank Group. Given SoftBank's pre-existing investment in Uber, a consolidation had been widely anticipated since last summer. Indeed, both parties assert that the deal was "driven independently" by both companies, with SoftBank playing a supportive role.
2/5 It's one for the record books
While the exact value of the deal has not been disclosed, Grab is officially calling it the largest-ever deal of its kind in Southeast Asia. "We are humbled that a company born in Southeast Asia [is used by] millions of consumers daily and provides income opportunities to over 5 million people," said Anthony Tan in a statement. "Today's acquisition marks the beginning of a new era."
3/5  It's the third time Uber has waived the white flag in under three years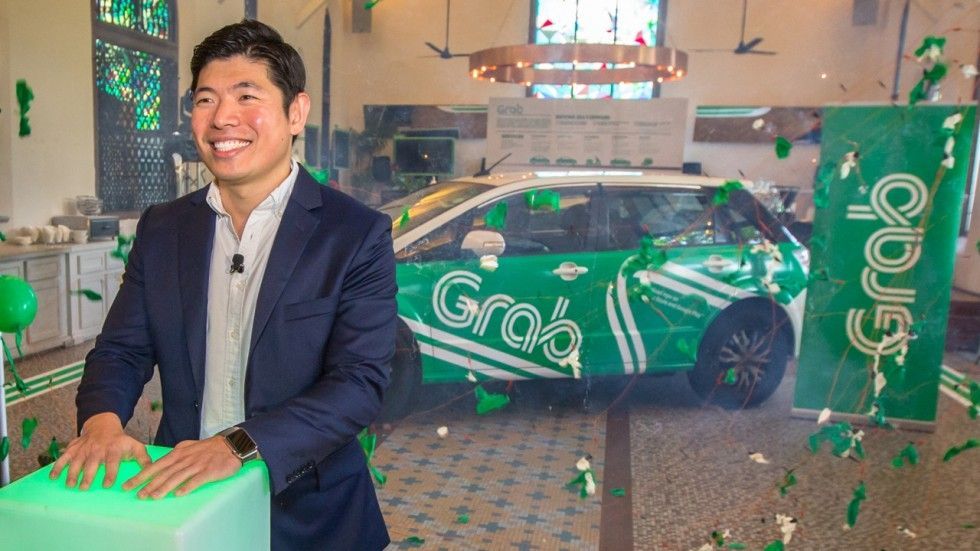 Starting in April, Uber's ride-hailing and food delivery businesses will be swallowed by Grab in eight markets across Southeast Asia, including Cambodia, Indonesia, Malaysia, Myanmar, the Philippines, Singapore, Thailand and Vietnam.
It's the third time Uber has called a truce in overseas markets. In 2016, Uber sold its China business to rival Didi Chuxing after investing US$2 billion in a price war, and last year sold its Russia operations to local firm Yandex.
4/5 But it's not necessarily a defeat for Uber
Most pundits are billing the deal as a loss for Uber, but that's perhaps oversimplifying the narrative. As part of the deal, Uber's CEO Dara Khosrowshahi will join Grab's board, and Uber will take a 27.5 per cent stake in the firm. Given that Grab was recently valued at US$6 billion, that stake is currently worth US$1.6 billion. Not a bad return from the US$700 million Uber's invested in the region over the last five years.
5/5 It's about a lot more than cheap taxis
While ride-sharing currently represents Grab's chief source of revenue, this deal is also about ending the battle for food delivery supremacy and helping to establish Grab's new mobile payment service, GrabPay.
The acquisition means the integration of UberEats into Grab's food delivery service, GrabFood. Currently operating in Thailand and Indonesia only, GrabFood will double its number of markets overnight as it takes over UberEats' operations in both Singapore and Malaysia.
"We will rapidly and efficiently expand GrabFood into all major Southeast Asia countries in the next quarter," said Hooi Ling Tan. "GrabFood will also be another great use case to drive the continued adoption of GrabPay mobile wallet and support our growing financial services platform."