7 Talks You Need To See At This Year's Yidan Prize Summit
There's a popular meme on Instagram showing two perplexed looking chameleons looking to camera, under the tag line, 'When you explain your job in social media to your grandparents'. It may be a joke, but the sentiment is real—the world has changed so drastically with the advent of the technological revolution that a large proportion of millennial jobs would be completely unrecognisable to the older generations.
But while our careers may have transformed, our education system hasn't—and a number of people are questioning why our school subjects have barely been updated since the 1950s, thereby leaving young people ill-equipped to deal with the modern world. This is even more true in developing countries, where a tech-friendly education could be particularly beneficial. Equally, we need to address why most schools still employ the same teaching methods they have for the last century, instead of using technological advances to educate children.
Enter the Yidan Prize Summit. Now in its second year, this Hong Kong-based forum brings together global thought leaders to formulate strategies to ensure today's education meets the needs of tomorrow. Some of the world's leading policymakers, CEOs, philanthropists, politicians, educators and innovators will gather in Hong Kong to discuss practical steps to close the skills gap in the workforce and ensure our educational systems are tailored to the modern world.
The Yidan Prize Summit will be held at the Grand Hyatt Hong Kong on 10 December—and is essential viewing for anyone with an interest in our future. Here are six discussions, among many more, not to miss.
1/7In Conversation with Yidan Prize Laureates 2018
Time 8.45am
This year's award winners open the day by presenting their plans to educate future generations. They discuss how statistical analysis can take politics out of the debate about 'what works' in education and how the internet has the power to democratise quality education. One of the two laureates is Professor Larry Hedges—one of the most influential applied statisticians in the world. His work in educational policy allows politicians to see, in an unbiased and scientific way, the most successful educational approach. The second winner is Anant Agarwal, CEO of edX, an online learning portal founded by Harvard and MIT.
2/7Policymakers' Debate
Time 10am
South Africa and Colombia both have high unemployment rates and a disproportionately large population under 18, so it is in these countries' interests to educate their children to become the tech leaders of tomorrow. Speaking to Simon Cox from The Economist is Naledi Pandor, South Africa's Minister of Higher Education and Training, and Yaneth Giha, Colombia's former Minister of Education. In this panel, they discuss how to ensure there is equal access to learning in countries with a vast wealth inequality and how to tailor any educational system to meet the specific needs of that nation.
3/7Special Keynote Address—Education in Developing Countries
Time 11am
Which leads neatly onto the next talk from Graça Machel—politician, humanitarian and one of southern Africa's top stateswomen. She also holds the unusual title of being the widow of both South African President Nelson Mandela and of Mozambican President Samora Machel. But more than her famous husbands, Graça Machel is known for her UNICEF report 'The Impact of Armed Conflict on Children'. This paper changed the way the UN and member states respond in conflict zones. As a result of the report, Machel began working with the UN and played a key role in establishing Girls Not Brides, an organisation that fights against child marriage. In this session, she discusses the needs of developing nations and why they are often overlooked in discussions on global education.
4/7Growing the Right Talent for Tomorrow 
Time 11.15am
The theme of emerging and frontier markets continues at the next talk—and no wonder, given they now account for almost 80 percent of global economic growth, almost double their share from two decades ago. To continue this upward trend, governments will need to work with the private sector to ensure their education systems are teaching the skills their nations need to develop the workforce of the future. Renowned Hong Kong business leader and philantrhopist Ronnie Chan will tackle the issues with Ruben Vardanyan, the founder of Philin, a project aimed at professionalising the charity industry in Russia.
5/7Technology Reshaping Education—How to Make it a Reality 
Time 2.15pm
As technology transforms the world, it also creates new tools that open up new paths for learning. These advances, however, need funding to become a reality in schools across the globe. How can the finance and tech industries help make this happen? HTC China president Alvin Graylin, Micro:Bit CEO Gareth Stockdale and Stephen Smith, director of the USC Shoah Foundation, weigh in on the debate.
6/7Generation T x Yidan Prize Present: Lifelong Learning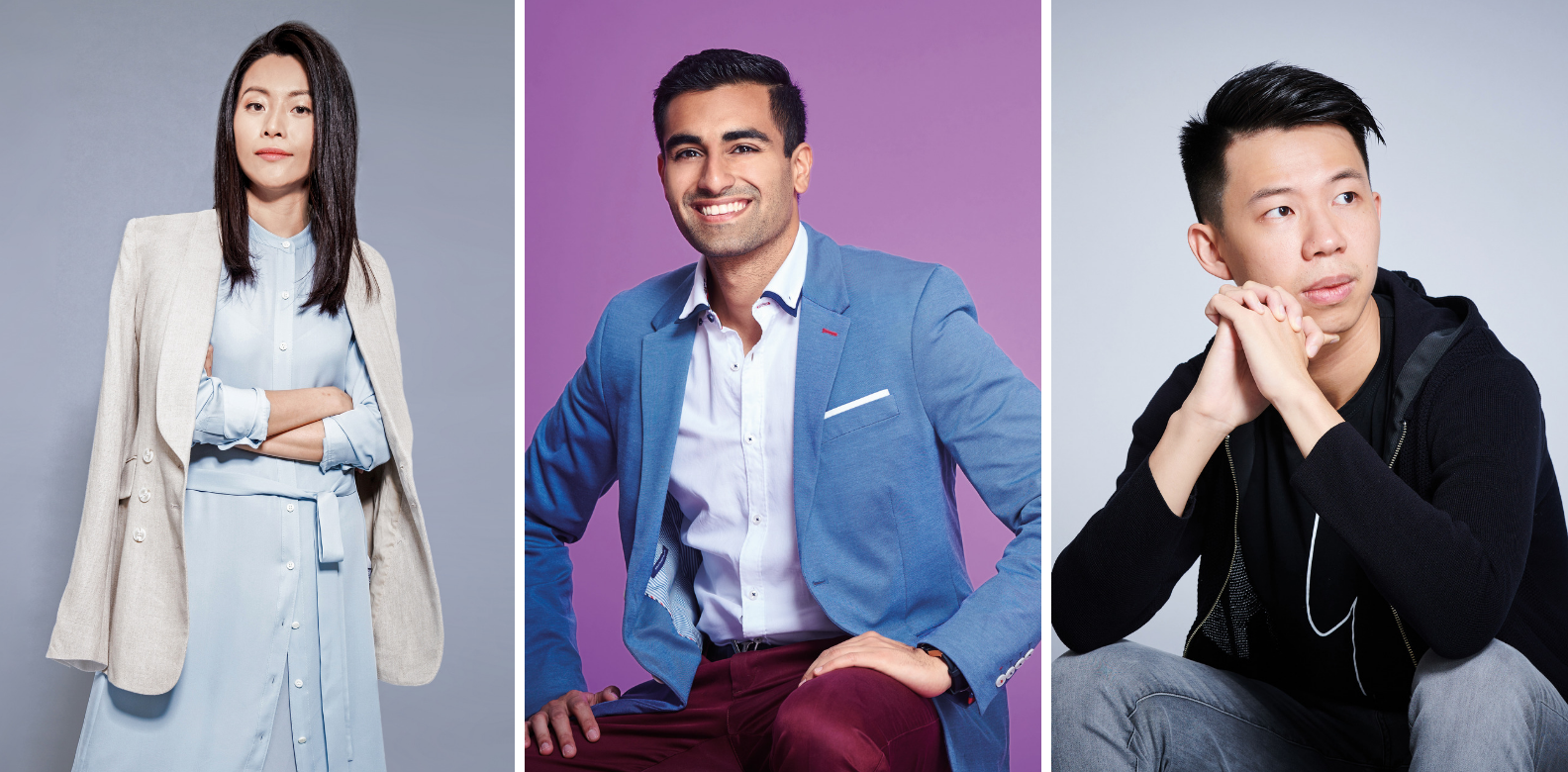 Time 2.30pm
Of course, the need to educate yourself doesn't stop when you pick up your diploma. As part of the programme, Generation T will host a panel discussion on the topic "Lifelong Learning", featuring three Gen.T honourees whose organisations facilitate education at any age. Generation T editor Lee Williamson will be joined by Lavine Hemlani, founder of ed-tech startup Xccelerate; Peggy Choi, founder of knowledge-sharing platform Lynk; and Arnold Chan, founder of education non-profit Teach4HK. The panellists will tackle the issue of how we can best train today's workforce to thrive in an increasingly tech-dominated world.
7/7Closing Keynote Address—The Struggle of Our Generation 
Time 3.25pm
The UK's former prime minister, Gordon Brown, is now the UN Special Envoy for Global Education. He is a long-time advocate for global education reform and, in this closing address, he discusses why we need to push for universal education, especially for girls, which is seen by many people as the civil rights struggle of our generation. He will also address creating safe spaces for educating children in conflict zones and improving standards in education worldwide.
Tickets for the Yidan Prize Summit are still available. If you wish to attend the Generation T panel discussion without attending the rest of the summit, you can sign up for free here.