How Gen.T Is Working With Charities Across Asia in 2019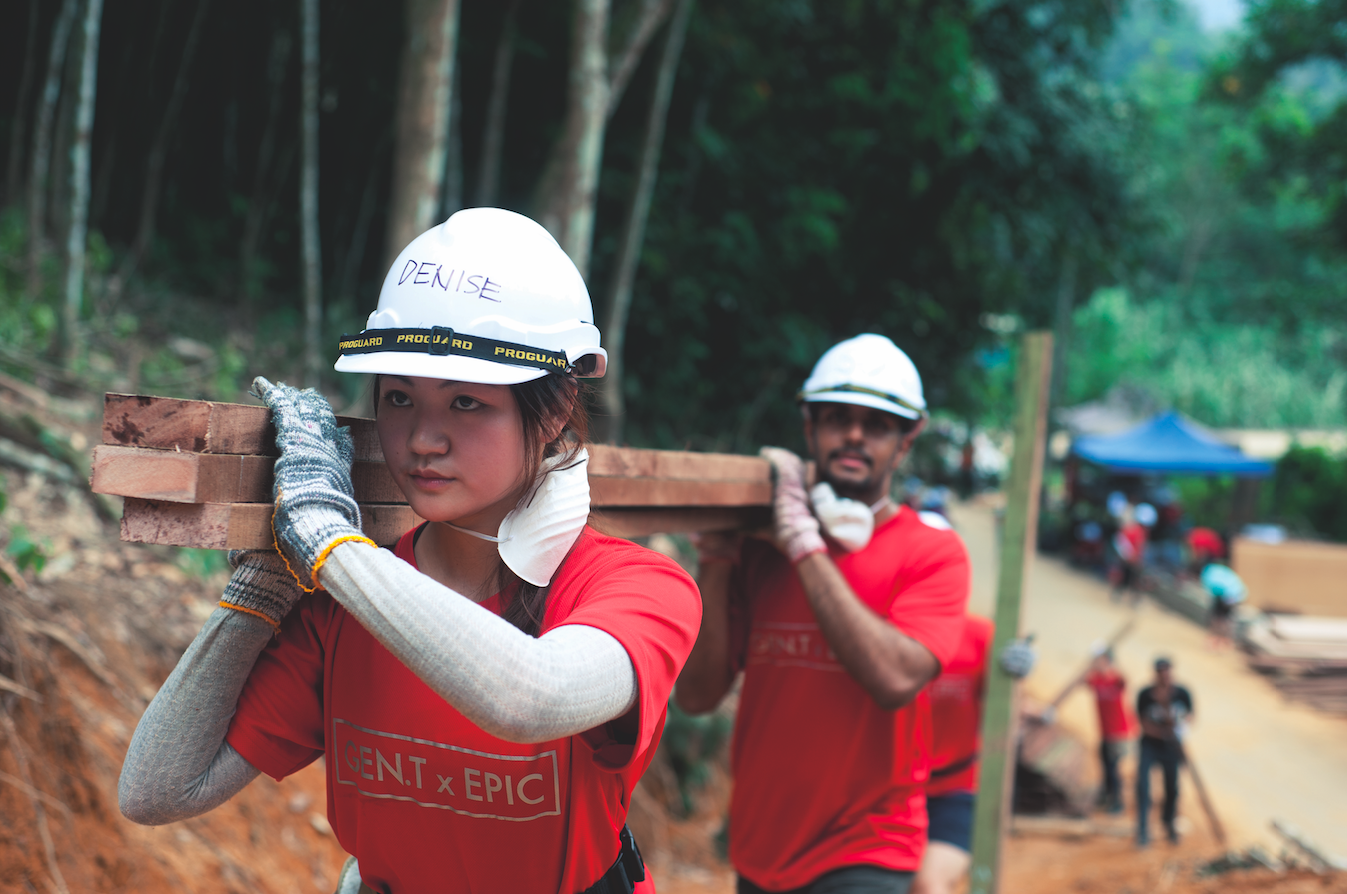 We're committed to our CSR partnerships with NGOs around the region. Here's the schedule of the events
Gen.T is a community built on purpose. Our honourees come from diverse fields but all share a key commonality—a desire to create, collaborate and change the world.
As a platform to inspire and connect this community, Gen.T has committed to supporting a charity partner in each of the eight markets in which we operate.
Our umbrella theme for 2019 is education. Under this theme, we have selected a local partner in each market and collaborated with them to identify how we can activate the Gen.T community to make the greatest impact. Our goal is to leverage the talents of Gen.T honourees to effect meaningful change.
The details of each partnership depend on the needs on the ground, but they typically include a combination of fundraising and hands-on activities. Here's what we're doing in each region.
Hong Kong
Room To Read
Event Get Fit For Literacy
Venue TBC
Date TBC
Gen.T has partnered with Room to Read since 2018. As a Hong Kong-based charity with a global reach—Room to Read has impacted the lives of more than 16.8 million children worldwide since founding in 2000—it's the ideal partner for our Hong Kong hub. Last year, we sponsored 50 girls to go to school for a year through the charity—one for each of the Hong Kong honourees on the Gen.T List 2018. At the same time, we also announced our intent to raise US$35,000 to build a Gen.T library with Room to Read in Cambodia. We achieved this goal, and will be taking a delegation of Gen.T honourees to officially open the library in January 2020.
This year, Gen.T is organising a fundraising event, Get Fit For Literacy. Synergisng with Room to Read's own Fastest Executive Race—an annual fitness-themed fundraiser—the event will see Hong Kong athletes from the Gen.T List come together in possibly the city's most talent-packed workout session. We're currently finalising the line-up of instructors, but attendees can expect to be doing burpees with some of the region's finest athletes—after they've made a donation to Room to Read, of course.
This event is open to honourees and the wider Gen.T community. If you'd like to apply to attend, email editor@generationt.asia.
Singapore
Fullerton Heritage and Reach Community Services
Event Gen.T Sharing Sessions and Workshops
Venue The Fullerton Hotel Singapore
Date 11 September
This year, Gen.T Singapore is championing the idea of education for all by teaming up with Fullerton Heritage and Reach Community Services to inspire at-risk youth through a half-day session of storytelling and workshops that equip them with basic creative skills. It will see entrepreneurs such as Viddsee's Ho Jia Jian and creatives such as Mightjaxx's Jackson Aw share their personal career journeys and lessons they've learned along the way. BloomBack's Hazel Kweh will also helm a basic floral design workshop at the event.
This event is open to the Gen.T community and Reach Community Services beneficiaries only.
Malaysia
Yayasan Chow Kit
Details to come soon.
Philippines
Mano Amiga Philippines
Details to come soon.
Mainland China
Teach For China
Details to come soon.
Taiwan
The Shiner Foundation
Details to come soon.
Indonesia
Pansophia Nusantara Foundation
Details to come soon.
Thailand
Sati Foundation
Details to come soon.